Meet the team behind Van Sales UK
We're a dedicated, experience and knowledgeable team who always strive for the highest standards of customer care, and the best deal for you.  We work hard to make the van buying process easy, and are available to answer any questions you have.
If you have any queries – get in touch!
---
Sales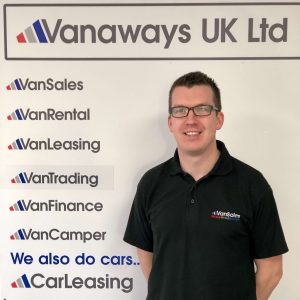 Ben Jerrett
New Vehicles – Sales Executive
T : 0117 428 7727
E : ben@vansalesuk.co.uk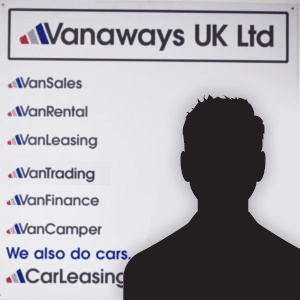 Rhys Oakley
New Vehicles – Sales Executive
T : 0117 428 7722
E : rhys@vansalesuk.co.uk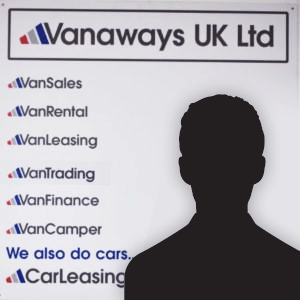 Aarron Beauchemin
New Vehicles – Sales Executive
T : 0117 428 6058
E : aarron@vansalesuk.co.uk
Richard Shepherd
Used Vehicles – Sales Executive 
T : 0117 428 7724
E : rich@vansalesuk.co.uk
New & Used Van
Sales Executives Needed!
Send your CV and covering letter to us
E : careers@vansalesuk.co.uk
---
Administration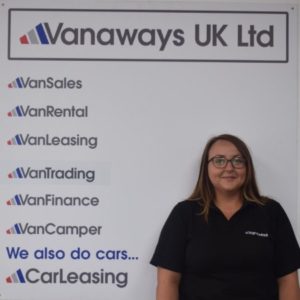 Mollie Hembrough
Office Manager – Sales Admin
T : 0117 428 7722
E : mollie@vansalesuk.co.uk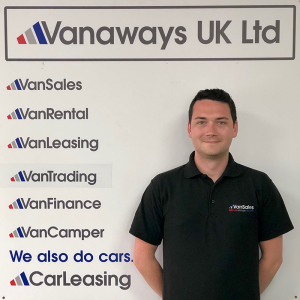 Ricky Phillips
Accounts Administrator
T : 0172 621 8916
E : ricky@vansalesuk.co.uk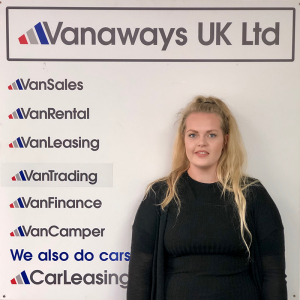 Sarah Potter
New Van Administrator
T : 0117 456 9548
E : sarah@vansalesuk.co.uk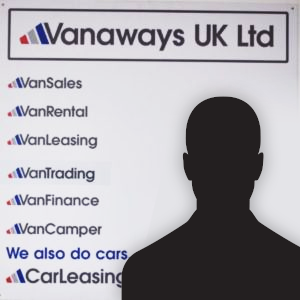 Matt Bullock
Used Van Preparation
T : 0117 428 7721
E : matthew.bullock@vansalesuk.co.uk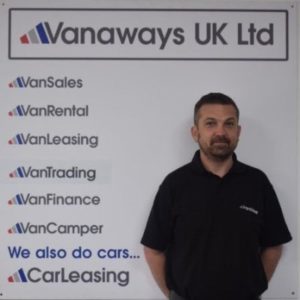 Chris Jakeways
Managing Director
T : 0117 428 7721
M : 07412 594253
E : chris@vansalesuk.co.uk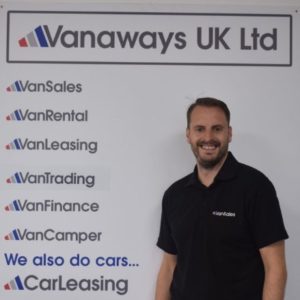 Adam Carter
New Vehicles – Sales Director
T : 0117 428 7725
M : 07837 713767
E : adam@vansalesuk.co.uk
Great service from Rhys, van delivered when arranged. Superb service all round
Bought my first van from Van Sales UK and are so glad I did, they helped me from start to finish, great van dealer and lovely people
Contacted you guys regarding new vans for our fleet. Spoke with Rhys who was so helpful and insured everything went smoothly and to plan. A credit to your company! Great communication with me on updates etc. Will definitely use this company in the future and recommend them to anyone. Thanks Linda
Great service. Delivered on time and even put through wash so all sparkling.Thank you.
Our business purchased 2 Nissan Navara pickups from Van sales uk. The pickups were very competitively priced compared to other dealers. Adam sorted out the deal, his service was very professional and easy. We will definitely contact Van Sales in the future when we require more vehicles.
Just bought a new Nissan navara, spoke to Rhys in sales and agreed a part ex price for my transit tipper. Very simple, professional and straight forward with good updates throughout. New truck delivered in just over a week from start to finish and they collected our part ex. Very happy and would definitely recommend, i will be speaking with them again in the new year about another truck.
Just completed the purchase of a new Citroen Relay. Rhys was very helpful with information and advice. Great service, highly recommended professional service.
Great survive easy to communicate order my new navara a week a go and it came today delivery to my house on time and when they said thanks Ben and Sarah
Richard R.
19:54 11 Dec 19
‹
›