All You Need to Know About the Toyota Hilux Invincible X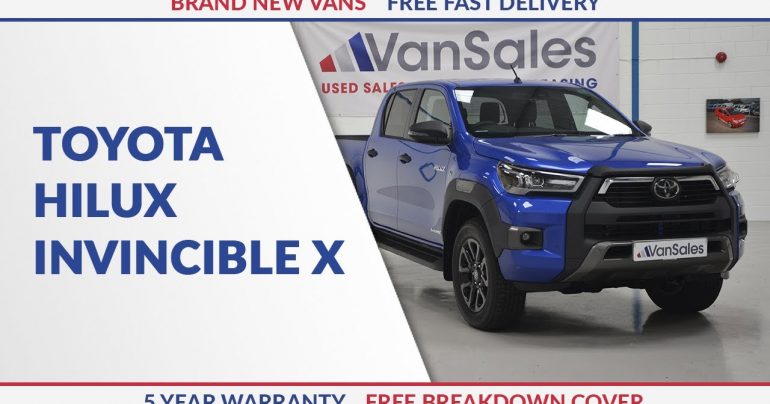 The Toyota Hilux has been going strong for over 50 years and remains one of the manufacturer's most robust vehicles. Favoured by a number of industries including construction businesses, this tough pick up truck is a practical and professional choice for many business owners.
Here's all you need to know about the Toyota invincible X.
What does the spec include?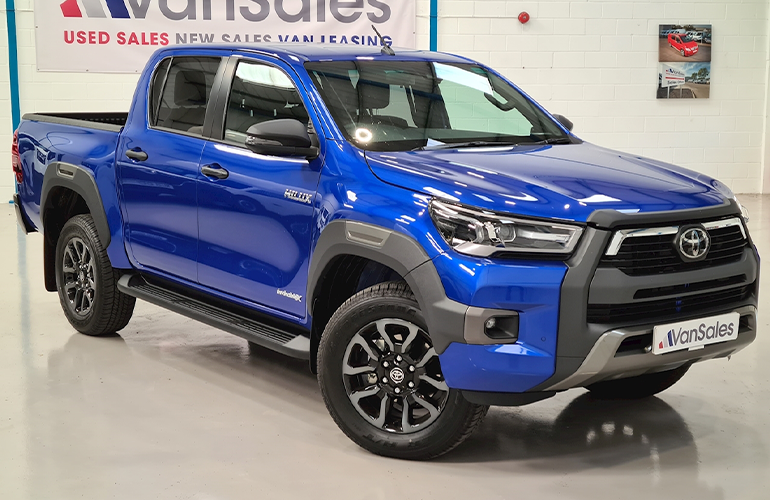 The Toyota Hilux Invincible X has a reputation for its go-anywhere reliability as well as being tough on the outside yet comfortable on the inside. More than 18 million examples have been produced since 1968, but the latest version has been updated and refined to make it more appealing than ever.
18″ black alloy wheels (5-spoke)
JBL® Premium Sound System
Toyota Touch® 2 with Go Navigation
Front and rear parking sensors
Reversing camera
Heated driver and front passenger seats
Automatic air conditioning
Auto LED headlights
All in all, this vehicle is ideal for navigating various terrains and with plenty of space in the back, you can transport your materials, tools and everything you need on a daily basis.
What kind of driving is the Toyota Hilux good for?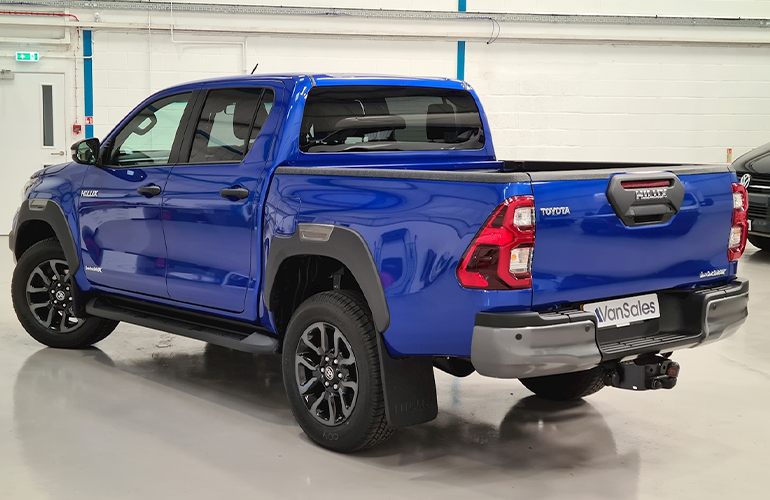 The Toyota Invincible X is designed to drive across many different types of terrain with ease so if the majority of your work is on construction sites or similar environments, you'll have no trouble getting around in this Toyota pickup.
Additionally, with improved steering in the 2021 model, you can enjoy smoother journeys whether you're driving steadily across uneven terrains or at speed down A-roads and motorways. Plus, the newly tuned suspension includes new shock absorbers that take the harshness out of bad road surfaces, making the overall experience much better.
Toyota understands as much as any pick-up brand that the cabin needs to be robust and able to withstand hard day-to-day working use and with many technological features that make commuting easier, you'll have everything you need from this commercial vehicle.
At Van Sales UK, we offer a wide range of commercial vehicles at affordable hire prices. Among our selection of brands and models, the Toyota Hilux Invincible X is a great choice for those seeking exceptional performance and a robust design. We like to keep things simple, making sure you receive your new vehicle hassle-free. If you contact us you will find our account managers have excellent knowledge of the van industry so you can find the best vehicle for your needs. Get in touch today.