Can I Leave My Electric Van Plugged In Overnight?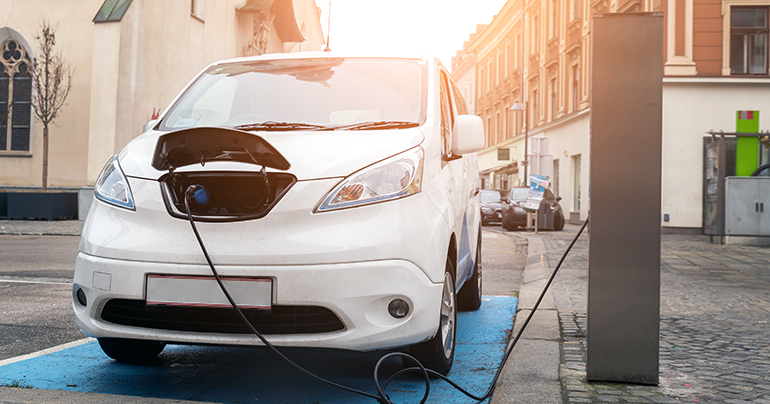 This often comes as a surprise to many, but electric vans tend to run much more affordably than fossil fuel options. It really makes sense not just in terms of saving you money but also for the environment. However, there are a few useful things to know when making the switch to electric.
Commercial charging stations at parking lots, shopping centres, and garages have become more widespread, taking care of charging your van at home is often the most convenient solution. So, with that in mind, we explore what you need to know about charging your EV and whether it is safe to do so overnight.
How Charging Electric Vans Works
Charging your electric van is incredibly simple and doing so at a home charging station is common practice these days. For a typical van driver, it's a case of plugging the charging cable in and leaving it until the morning. Some vans allow electric van users to set the charging start and end times. This can be particularly handy as you're able to charge during off-peak tariff hours.
Can an EV Be Safely Plugged in Overnight?
The short answer is yes. An electric van will have in-built battery management systems, so there is no risk of overcharging. These systems work by slowing down the charging process when it is sensed that the battery is almost full. Once the battery is fully charged, the system will change to 'trickle charging'.
EVs will use up some of the battery power to keep certain electric functions running even when the van is parked. This so-called 'trickle charging' restores the full battery charge periodically until you remove the type 1 or type 2 charging cable. This permits EV owners to find their vans fully charged, but not overcharged once they are ready to use them next.
What If you're Leaving the Van for a Prolonged Period?
As previously mentioned, overnight charging is common practice and a simple solution to ensure when you typically leave home each day to drive to work. If you're not going to use your car for an extended period, many ask, is it ok to leave your car plugged in? The best solution, in this case, is to consult your van manual.
It is not the case that leaving your car plugged in for a couple of weeks will have a significantly bad effect on your van, however, sustaining full charge for a long time may cause the battery to slightly decrease quicker over time. This could negatively impact its lifespan but not massively so. If you are particularly wary, it may be best to err on the side of caution and to fully charge the battery and then unplug it.
If you're looking for the best New Electric Van Deals, look no further. We're proud to be the home of low-cost New Electric Vans. To find out more please contact us today.