Can You Charge an Electric Van From Home?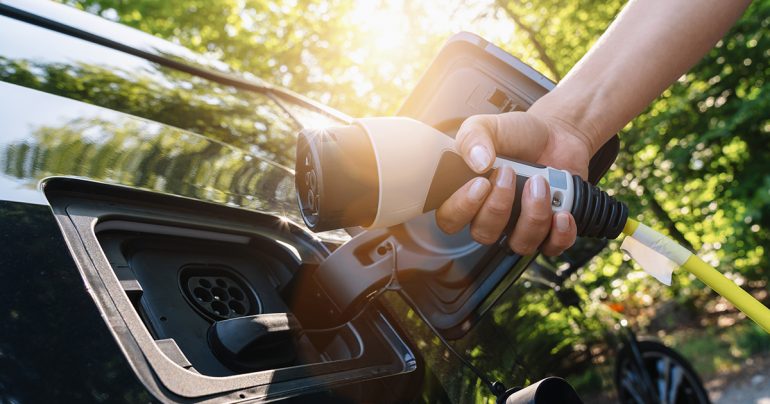 If you're considering adding an electric van to your fleet, you also need to think about charging. While there are more than 35,000 charging points across the UK so you can charge on the go, charging electric vehicles at home is also important.
Here's all you need to know about charging your electric vans at home.
What do you need to charge an electric vehicle at home?
According to the Energy Saving Trust, around 80% of electric vehicle charging takes place at home so having a charge point installed is essential. Depending on the type of van you have, the charger you need will differ but there are two main options for charging electric vans at home.
You can either use a slow charger or have a wallbox installed. Each electric van will come with a 3 pin plug, however, it is usually recommended that this method is used as a backup option. Alternatively, charging electric vehicles is made easier with a wallbox that is installed on the side of your property. To prevent charging leads from stretching across public areas you will need off-street parking or a garage close to your home for this kind of installation.
How much does a home charging point cost?
The cost of a wallbox installation will depend on the type of box you choose as some include smart features and faster charging times. However, one important factor to consider is the OLEV Grant (Office for Low Emission Vehicles) which offers up to £350 off the cost of purchasing & installing a home charging point.
To qualify for OLEV's EVHS grant, you need to have purchased an eligible electric or plug-in hybrid vehicle or leased one for at least six months.
You must have off-street parking.
You must install an OLEV-approved chargepoint.
You must use an OLEV-approved chargepoint installer like Pod Point.
How long does an electric van take to charge at home?
Charging electric vehicles from empty to fully charged will depend on the chargepoint speed. In some ways, electric vehicle charging is like charging a mobile phone – you top it up during the day and give it a full charge overnight. Rapid charging could charge your electric van in as little as 40 minutes whereas slower devices usually take a few hours.
If you're ready to make the switch to an electric van, the team at Electric Van Sales will make your transition as smooth as possible. We hold a large range of stock including well-known makes and models that will meet your business requirements across the UK. We'll advise on electric van charging and everything else you need to know about running your new van. Get in touch with us today.