Do You Need a Compliant Van in London?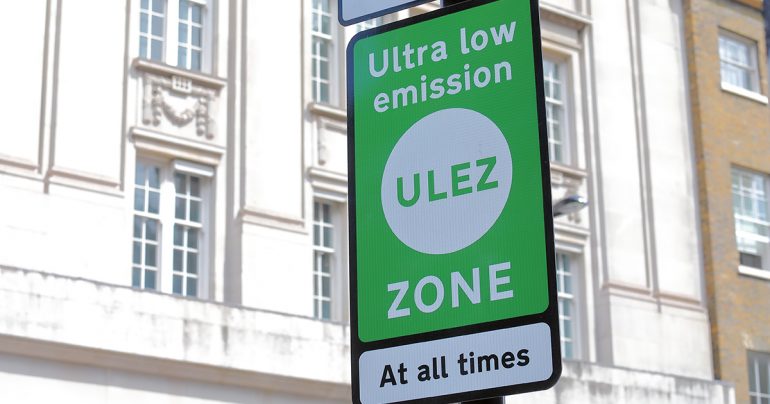 London is renowned for its busy roads and endless traffic, but the Ultra Low Emission Zone (ULEZ) is expanding in a bid to be more environmentally friendly. As a result, if you are driving vans around London that aren't compliant with the zone's regulations, you will be faced with a daily charge.
Here's all you need to know about the ULEZ and the importance of getting a Euro 6 van.
When does the ultra low emission zone expand?
As it currently stands, the ultra low emission zone only covers central London. However, this is changing on October 25th when the zone will expand to create a larger zone up the North Circular Road (A406) and South Circular Road (A205).
Who will pay the charge?
The whole purpose of having a ULEZ is to clean up the city's toxic air. By preventing old vehicles from entering the zone, it will improve health and minimise environmental effects that are associated with high emissions.
If you are driving vans in London that are old or release heavy pollutants, the daily charge for most vehicles is £12.50 or up to £100 for buses and coaches. For businesses that regularly drive through London, this can become very costly so you must upgrade to a compliant vehicle.
Why should you purchase a Euro 6 van?
As of 1st September 2016, all new light commercial vehicles (LCVs) must be compliant with Euro 6 standards. So, if you're looking for an upgrade, buying a greener vehicle is the way forward. Euro 6 vans are designed to reduce your output of nitrogen oxide so every journey is less polluting and more efficient.
City driving can be a major part of any business so ensuring that you have an appropriate vehicle is essential. Having a compliant vehicle will not only save you money by avoiding penalty costs but it will be much more efficient too. Don't let the ultra low emission zone prevent your business from operating smoothly instead make a sensible switch and invest in your business's future.
If you're looking to make an upgrade the team at Van Sales UK can help. Get prepared for this year's ULEZ changes with a compliant van from us, while stock lasts! Our team can help you to find a vehicle that matches your needs and budget, find out more today.