Electric Van Charging and Understanding Range Anxiety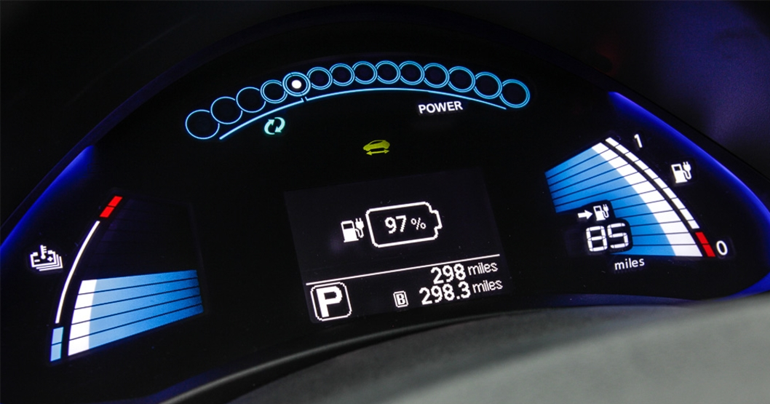 An essential part of keeping your electric vehicle running, especially electric vans, is charging your vehicle. Electric vans are often working vehicles, used by drivers and businesses across the world, typically traveling great distances. So, it's vital you're energy source is reliable, offering consistent performance without the fear of running out of battery.
Electric Van Charging
Perhaps the most important consideration of owning an electric vehicle is where you'll be able to charge it. Much like any electric vehicle, an electric van requires regular charging and if you're keeping your van at home or at work, then it's important you charge your vehicle overnight. If you have off-street parking, a garage, or a driveway, you can install a home wall box that will recharge the van at your property.
Recharging times tend to differ, depending on the size of your battery. In simple terms, the larger your battery, the longer it will take to charge. In general, most electric vans now charge at 7kW as standard, but many are capable of charging faster still, with onboard chargers ranging at 11kW or 22kW.
In fact, electric vans are usually rapid-charge capable, some at 100kW or more, making this an ideal battery time for those with access to rapid charging points who need regular recharging throughout the day. A rapid charging electric van can almost double its mileage in the space of a lunch break, for instance, which just goes to show how rapid these charging points really are.
Currently, electricity costs around 14p per kilowatt-hour on an average domestic tariff, meaning it doesn't often cost much more than £5 to completely charge an electric van. However, public charging points often cost more to use, with rapid chargers cutting the time it takes dramatically, meaning it can cost around 20-40p per Kilowatt-hour.
Range Anxiety
Most of us are all too aware of that worrying feeling you get when you're not sure you'll have enough fuel in your petrol tank to make it home. It can be anxiety-inducing. Unsure on whether you'll have enough fuel to make it home is common among many drivers, but can be particularly troubling for electric vehicle owners. This is what's known as range anxiety. However, you needn't worry, as on average the EV range is roughly 200 miles. This means that most standard day-to-day activities, like the school run or heading out to the supermarket are well within the EV's range.
Generally speaking, most people don't make commutes that extended beyond an EV's range very often, certainly not on a day-to-day basis. In time, the range has gotten bigger and better, which is particularly helpful for electric vans traveling longer distances, but at this stage, longer journeys are covered by rapid-charging points.
At Van Sales UK we're proud to be the home of low-cost New Electric Vans. Put simply, we won't be beaten on price or customer service. Whether it's new vans, leasing deals or you want a cash purchase, at Van Sales UK, we have you covered. We deliver vans direct to your door thanks to our simple order process. Contact us today.