Electric Van Review: The Peugeot e-Boxer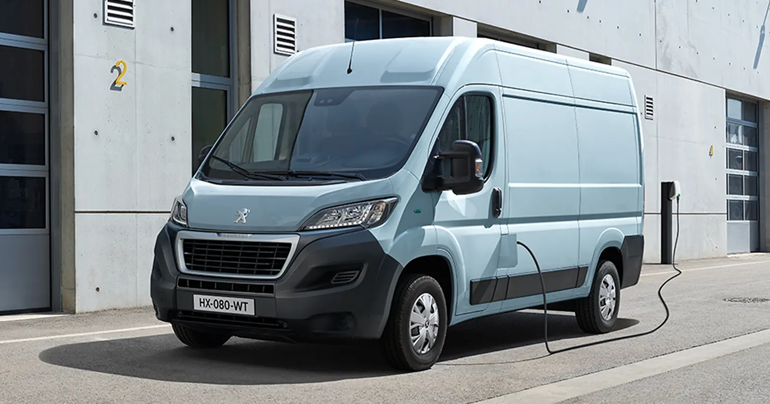 New for 2021, the Peugeot e-Boxer is a full-size electric Peugeot van that takes the benefits of the Boxer models and puts them into a sleek new model that produces zero emissions and does not compromise on quality.
Here's a bit more information about the electric Peugeot Boxer and why it's a great option for anyone looking for a large electric van.
The Same Peugeot But Different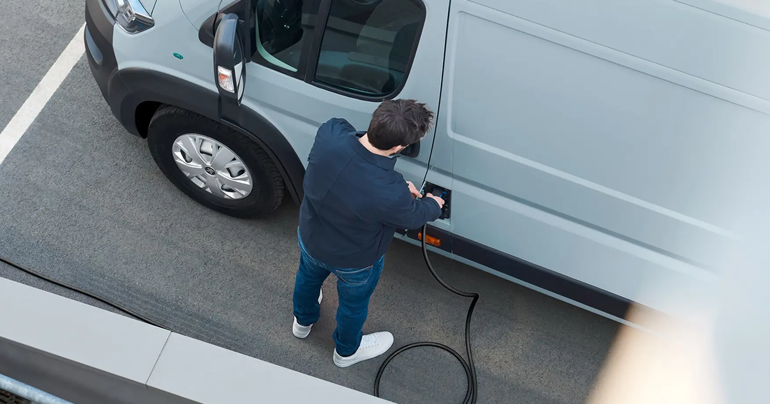 The electric Peugeot Boxer retains the robust, powerful style of the diesel versions, but comes with the distinct e-Boxer monogram on the back and over the front wheel arches on both sides, highlighting your vehicles as belonging to the Peugeot full-electric LCV range.
It comes in three body shapes, panel van, window van, or chassis cab and has its batteries smartly installed to have no impact on its internal load volume, ranging from 11.5 to 15 metres cubed. The e-Boxer has wide load access and swing doors up to 2 metres in height with the rear load sill among the lowest on the market, meaning loading and unloading is quick and easy.
Smart Features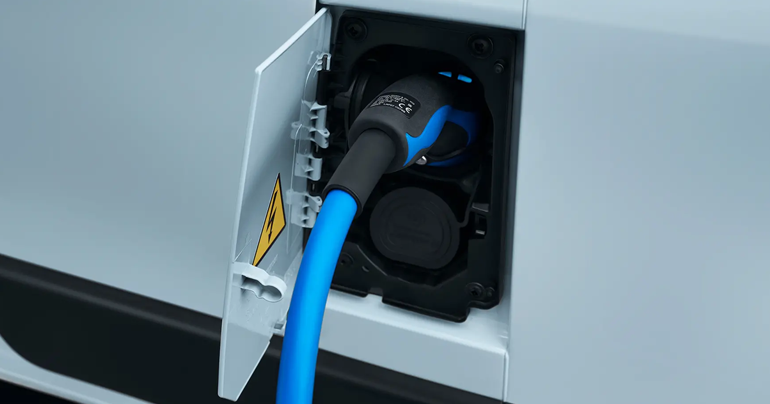 The Peugeot e-Boxer has a 5-inch touchscreen and integrated navigation on its elegant and functional dashboard. Instead of a standard manual gearbox control, three buttons representing drive, neutral, and reverse are used to select the driving mode. There's an interior display that allows key information to be relayed to the driver, such as the battery level, range, voltage, power meter, and driving mode.
Electric Van Experience
You can rest easy knowing driving a Peugeot e-Boxer will help save the planet, producing 0 grams of CO2 in its driving phase and having a low cost of use due to reduced maintenance costs. The electric motor experience makes for fewer vibrations, leading to a quieter drive and a range of up to 139 miles using a 70kWh battery. Then simply plug in and within an hour you can recharge your battery up to 80%.
The Peugeot e-Boxer has an identical maximum payload of up to 1,150kg compared to combustion versions, meaning you're not missing out on carrying capacity by switching to electric. Combustion vehicles have certain restrictions that electric vehicles do not, such as being able to drive freely in cities that implement emission restriction zones.
Electric Van Deals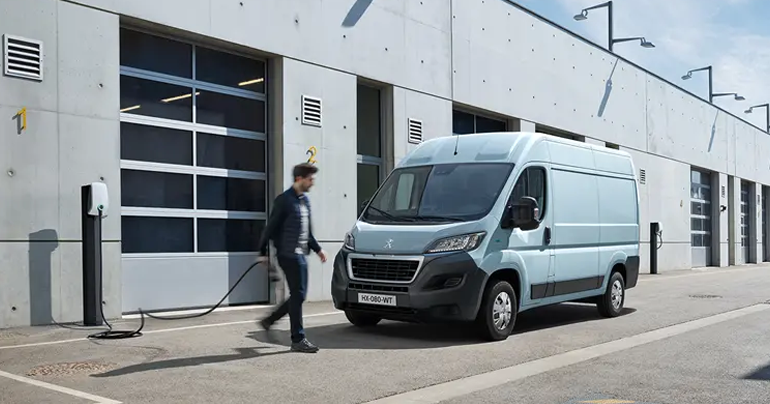 If you're looking to buy or lease a brand new Peugeot e-Boxer, shop now with Van Sales UK. We offer free delivery of our vans to any city in the UK, offering competitively priced vehicles without the worry of a high delivery fee. We are a Bristol-based company who prides themself on our convenient and efficient service to get your new or used vehicle to you as quickly as possible.
Give us a call on 0117 428 7721 to talk to one of our experienced, dedicated, and knowledgeable team to find out more about our services, or visit our website now to look at our full range of vehicles. We have the best electric van lease deals and outright purchases prices on the market.