Four Reasons to Buy a Pre-registered Van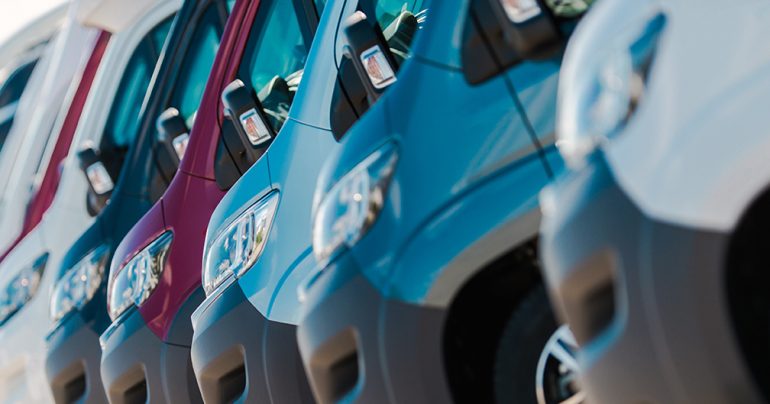 If the time has come to invest in a new van, you will need to consider your budget, preferred make and model, and whether to purchase from a dealer or directly from the vehicle manufacturer. In addition to these factors, you will also need to choose between investing in a brand new van, purchasing a second-hand model, or buying a van that has been bought and registered by a car dealership. These are known as pre-registered vans.
Of course, there are positives and potential drawbacks to every option. However, if you want to save money and take advantage of almost immediate vehicle delivery, investing in a pre-registered van is certainly worth considering. Interested? Here are four compelling reasons to shop pre-registered!
Pre-registered vans are more economical than new models
Pre-registered vans are often more affordable than brand new vans, which makes them an attractive choice for buyers shopping on a budget.  Often, pre-registered vans are available at competitive prices because, on paper, they are second-hand. Their market value will have already started depreciating, allowing your chosen dealership to sell them at cheaper rates than brand new models.
Many pre-registered vans are almost brand new
Pre-registered vans for sale are typically less than six months old, so buying a pre-reg new van doesn't mean you'll be compromising on quality, style or features. Choosing this route to vehicle ownership instead of purchasing directly from the van's manufacturer will allow you to drive what is effectively a brand new model – without paying full price! This means the mileage will likely be very low and the vehicle won't have any cosmetic or mechanical damage to deal with.
Purchasing a pre-registered van is often more straightforward than buying a new vehicle
If you're eager to get behind the wheel of your new van right away, you'll be pleased to know that purchasing a pre-registered van is often less complex than investing in a new model. This is because your dealership will have completed the DVLA registration process on your behalf, potentially saving you from a few weeks of waiting for your new vehicle to be ready for the road. When you buy a pre-registered van, you may be able to drive home the very same day.
The availability of pre-registered vans means there are plenty to choose from
If you have your eye on a particular vehicle make or model, there is a high chance that it will be available to purchase pre-registered. It's a common misconception that you won't have much choice or flexibility when purchasing a vehicle that has already been registered by a dealership, but this is rarely the case. For many dealerships, supplying pre-registered vehicles is standard practice, so they will have plenty of options for you to choose from!
If you're looking for a pre-registered van, now is the time to contact the team at Van Sales UK. With the 2021 vehicle registration plates coming into effect in March, this is the best time of year to shop for pre-reg new vans – and where better than our dealership?
To discuss our range of pre-registered vans, or to browse the cheap new vans we have available, please don't hesitate to contact us at Van Sales UK today.