A Guide To Van Towing Capacity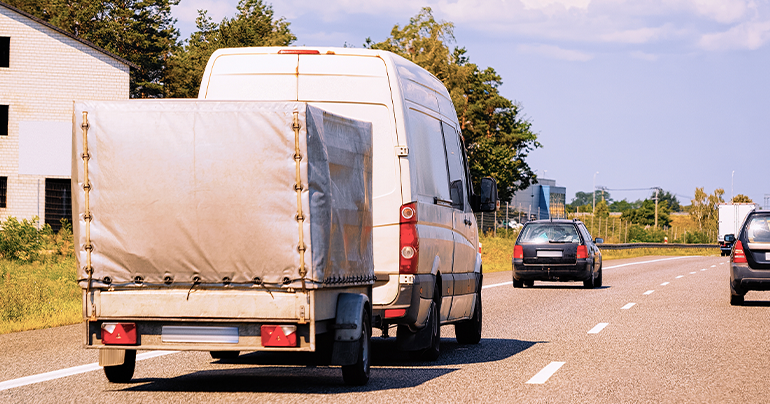 A valid question we are commonly asked is, "Which vans have the best towing capacities?". We're going to answer this question for you. However, there are several elements to consider when you are looking for your next van for towing a trailer.
Towing can put a lot of pressure on your van's gearbox, engine, clutch, and chassis, all of which can end with large repair bills. So it makes sense to go for a model that can tow more than is necessary for you. Also, when looking at one model of van, different power outputs and front wheel drive or rear wheel drive versions can have different towing capacities.
Generally speaking, most vans will be able to tow a regular 750kg to the maximum 3,500kg braked trailer. Keep in mind that this is dictated by a couple of ratings for your van. Your vehicle will have a gross train weight (GTW), which is the combined maximum weight of the vehicle plus the van's payload – also known as the gross vehicle weight (GVW) – plus the trailer with its load, can be.
The more obvious point is that your van will need a tow bar and a wiring harness. Depending on your van and the type of trailer you want to tow, there will be different tow bar options.
Here are our picks of the best vans for towing in each size class.
Small Van – Fiat Doblo Cargo with 1.5-tonnes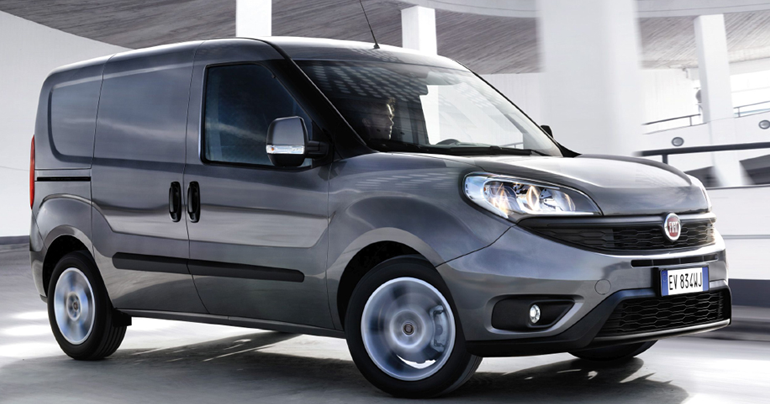 The majority of vans in this size range do a good enough job of towing up to 1,250kg. But, if you're looking for the best small van for towing, the Fiat Doblo Cargo rules the pack. Another benefit of the Fiat is that it can carry up to a 1-tonne payload!
Medium Van – Ford Transit Custom with 2.8-tonnes
Not only is the Transit Custom the best-selling van on the market in the medium-size segment, but it can also tow the most! As a rule of thumb, the average towing capacity for the medium van class is 2-tonnes, which the Ford Transit Custom exceeds. If you need to tow more than 2.8-tonnes, keep on reading.
Large Van – Iveco Daily with 3.5-tonnes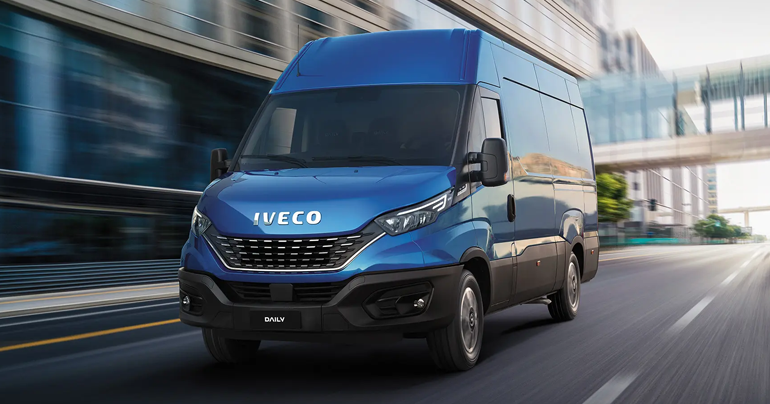 The longest-running model from the Iveco line-up, the Iveco Daily towing capacity is unmatched. Based on the average towing capacity for this size class, most large vans can only manage 3-tonnes. With the Iveco Daily towing 3.5-tonnes and its ability to handle up to 1.5-tonnes of payload, this is the heavy-duty big van for big jobs.
Another worthy contender is the MAN TGE, which if the rear wheel drive version is opted for, can also reach the 3.5-tonne towing capacity.
Pick-up Truck – Toyota Hilux with 3.5-tonnes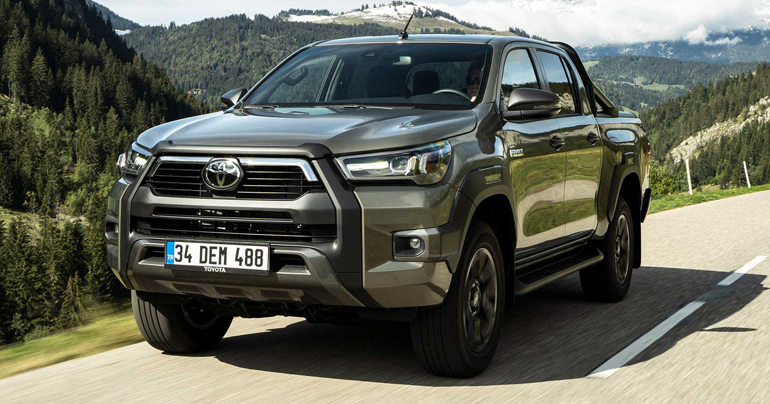 The Toyota Hilux range can tow 3.5-tonnes across the board. There is no need to opt for different engine powers or wheel-drive options to achieve the full 3.5-tonnes. Whilst the Hilux isn't alone in the pick-up class, with the Ford Ranger and Nissan Navara also having the 3.5-tonne ability, it is in our eyes the king of the pick-ups. And it's been named "Pick-Up Of The Year" with several awards!
Established in 2015, Van Sales UK are a Bristol based van sales and leasing company. We have the ability to offer the very best deals on brand new vans and thanks to our partnerships with manufacturers, we've got the buying power to offer the very best deals and finance rates. Give us a call today on 0117 428 7721 to discuss your requirements with one of our experts or visit our New Vans page to see what deals we have on.