How Long Does It Take To Charge an Electric Van?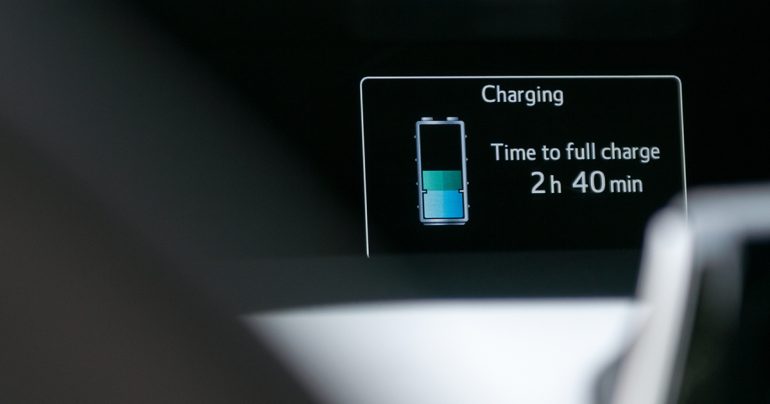 With the quality of electric vans and cars improving all of the time, an electric future is starting to become a reality. If we can shift from combustion engines to electric vehicles, we can make a real and permanent impact on the worsening climate crisis. Phasing out combustion engines is essential for real progress. However, the one sticking point for many consumers considering the switch is the time it takes to charge an electric van. Here, we take a look at how long it takes to charge an electric van, the differences between battery sizes and everything else you need to know.
Charging an Electric Van: All You Need To Know
When it comes to electric van charge times, there's no one-size-fits-all rule of thumb. The time it takes to charge your electric van depends on a variety of factors; here we take a look at what these are.
Electric Van Charge Time Depends On The Size of The Battery
The battery size of your electric van has a huge impact on the length of time it takes to reach full battery capacity. A van with a 37.3kWh battery would take less time to charge to 100% than a van with a 75kWh battery. Using a standard home wall box charger, smaller batteries can take anywhere up to 5-6 hours to charge to 100% whereas larger batteries may take up to 8-12 hours. Again, this all depends on the size of the battery which you can discuss with us at Electric Van Sales before making a decision on which electric van is best for you.
Charging An Electric Van Depends On The Speed of The Charger
Depending on how and where you are using your electric van – whether that's for small jobs in the city you're based in or you require it for cross-country driving – you will probably have to top up your van when not at home. Of course, it's not practical to wait around at a charging point for 5 hours when you're not at home, so you'll need a much faster charging point. Using apps like Zap-Map, you can find where your nearest rapid charge point is before you set off. Depending on the compatibility of your vehicle and the charging station, these rapid charging facilities will often charge your vehicle to near full capacity (often around 80%) in just 20-30 minutes.
With this in mind, with a little forward planning, you can find a balance between slow charging at home, or your business HQ, and rapid charging points when out on the road. This means that the time it takes to charge an electric van doesn't always have to take hours and you can get on with your day efficiently and effectively without negatively impacting the planet!
If You Are Looking For An Electric Van With a Reasonable Charge Time, Contact Electric Van Sales
Here at Electric Van Sales UK, we specialise in the sale of large and small electric vans. If you want to reduce your carbon footprint, save money and protect the environment by investing in electric vehicles, contact us today! We have a range of electric vans with reasonable electric van charge times and at affordable prices.
You can find us at Unit 10 Garonor Way, Royal Portbury Dock, Bristol, BS20 7XE. Alternatively, call us on 0117 428 7721 or email us at sales@vansalesuk.co.uk.