How Much is an Electric Van?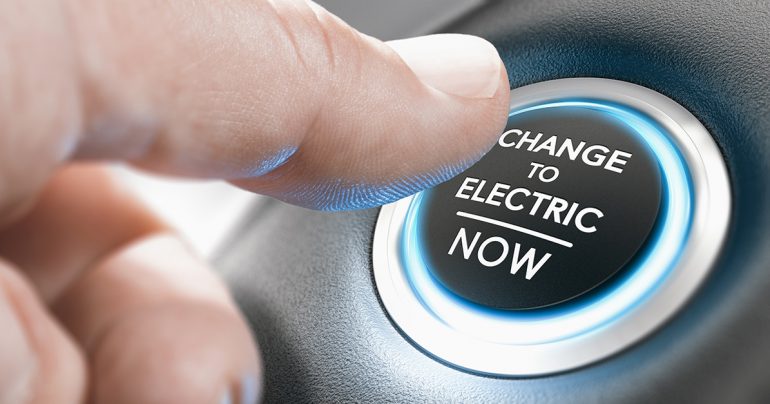 Electric vans are the future. As many cities introduce clean air zones that exclude diesel vehicles and being environmentally conscious is a top priority for many businesses, investing in an electric van is a great idea.
If you're looking for your next van, you'll be glad to know that you can benefit from government grants for electric vans if you make the switch. But, how much does an electric van cost?
Here we explain the financial side of purchasing an electric van.
What are the financial benefits of buying an electric van?
Did you know that there are many financial benefits of going electric? You have to invest to reap the rewards and doing so could be great for your business.
The financial advantages include:
Government plug-in Grant – Electric vans are part of the government grants for electric vehicles, offering £3,000 off the purchase price. Plug-in vehicle grants are a great way of gaining a new vehicle while saving money!
Lower road tax – Road tax is based on C02 emissions and since electric vans have zero emissions or very low rates, you can save hundreds of pounds.
Your total cost is offset over the duration of ownership – Electric vans can be considerably cheaper to run than petrol or diesel vehicles. Despite the large investment, over your years of usage this can quickly repay itself in many ways including the savings you'll make, cheaper charging, efficiency and more.
What is the price of an electric van?
Electric van cost may be higher than petrol or diesel vans but they're a great investment. When you're buying for business use, there are many affordable finance options available so you won't be left struggling to pay everything upfront.
How much an electric van will cost you will depend on the make and model of the vehicle. Consider the following finance options when making your purchase:
Cash purchase – You can make a cash purchase if you are purchasing one electric van or you simply have the funds to do so.
Hire purchase – To make a hire purchase you will need to put down a deposit and make the rest of the payments in monthly instalments. Once the balance has been cleared you will be given the option to purchase the vehicle.
Finance lease – Leasing electric vans means you pay to hire the vehicles from a leasing company. It will remain as their property, however, you can receive tax benefits during your hire period.
Contract hire – You will make monthly payments (determined through forecast depreciation) and at the end of your contract you will hand back the vehicle.
At Electric Van Sales, we offer a range of high-quality electric vehicles to suit your business needs and budget. Our expert team will advise you on the electric van cost by helping you find a finance option that works for you including contract hire, hire purchase or outright purchases. Save money and energy today with an electric van. Get in touch with us today for more information.