Low Loader vs Luton Van: What Do I Need?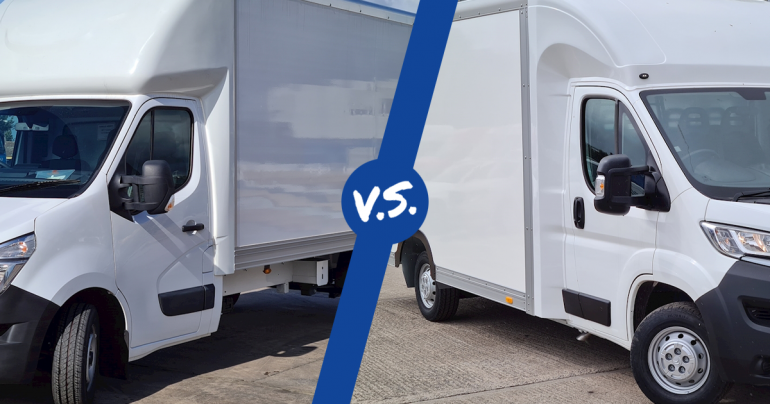 With so many vans on the market, it can be tricky knowing which make and model is right for you. However, two options that you should consider are low loader vans deals and Luton vans, especially if you're in the removals trade. These vans are easy to load, practical and have more than enough space to suit all kinds of jobs.
Here's all you need to know about two of the best removal vans available.
What is a Luton van?
The Luton van is a large and robust vehicle that is a great addition to any removal fleet. Plus, if you're looking for a van with a tail lift then you'll be glad to know that some models come with this feature so heavy loads can be easily lifted.
Why are Luton vans a good option?
There are many benefits to considering Luton van deals, such as:
More than enough space: The size of a van is very important as you need enough room to be able to do your job correctly. Luton vans are large enough to easily carry large items so you haven't got to worry about cramming everything into the back.
Convenient tail lift: Even with enough hands on deck, sometimes you need extra help when moving items such as large pieces of furniture. The tail lift lowers so you can safely load up the platform and move everything into the back safely.
Additional cabin storage: As well as having plenty of space at the back, Luton vans allow you to separate goods from the rest of the van in the enclosed box space which extends over the cabin.
What is a low loader van?
Low loader van deals include a fantastic range of vehicles that are also known as 'the easy movers'. Since the rear loading height is low enough to easily lift items into the van without one.
Why are low loader vans a good option?
There are many advantages to considering low loader van deals, such as:
Loading the van is easy: Low loader vans are distinctive because of their lower loading height. You won't need to overexert yourself or operate unsafely as moving items from A to B is easier than ever.
A tail lift is not needed: Since low loader vans are designed to make loading easy, they do not require a tail lift. Not only does this mean less maintenance but low loader vans are just as practical as Luton vans.
At Van Sales UK, we have a range of high-quality stock available including low loader van deals and the best removal vans.  If you're looking to grow your fleet then our experienced team will be more than happy to find you an amazing offer with fast delivery included.
We can deliver vans direct to your door so your business doesn't need to be put on hold! Get in touch with us today for more information.