Maxus E Deliver 3: The Ideal Smaller Van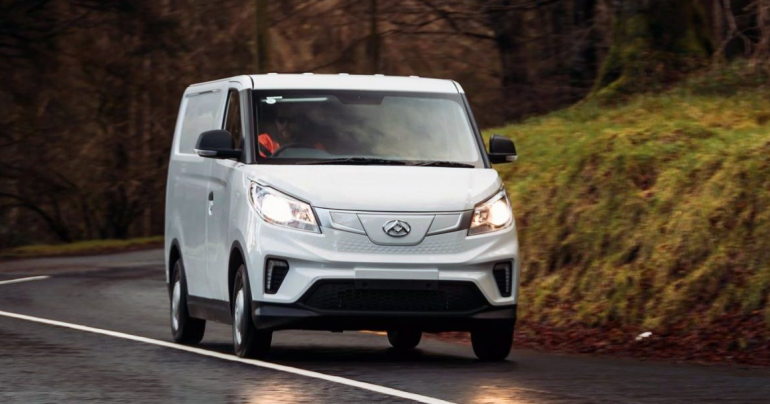 Finding the perfect van is one thing but finding the perfect small-sized van is certainly another. The Maxus E Deliver 3 is a great electric van that isn't just conveniently smaller in size but is also highly versatile.
With that in mind, we are going to talk you through the Maxus E Deliver 3 and why it could be the perfect electric van for you!
The design
The E Deliver 3 is a solid small electric city van. The Maxus e Deliver 3 is available in two wheelbase lengths and is available in two body sizes and one height option. The thing that separates this van from its competitors is its compact size, there are two battery sizes available so you have the choice of extending the range, which peaks at up to 151 miles.
The interior features
The interior of the cabin is largely made from durable and versatile plastic.  The inclusion of a flat-bottomed steering wheel is a pleasant addition. In terms of the drive mode selector dial, there is no gear stick here, providing you with additional space. Another great feature is the touch screen located in the centre of the dashboard and this is another compelling feature.
Why is it worth considering the Maxus E Deliver 3?
This van has been designed as an electric van from the start. So with that being said, there is not a hybrid, petrol or diesel version of this. This is pretty unusual for electric vans in the UK which are currently available.
What is the load area of the E Deliver 3?
The van has a cargo area 2,180mm long, which extends to 2,770mm. There's one roof height, and the internal loading space height is 1,330mm. The load width is 1,665mm max, with 1,220mm between the wheel arches.
The bottom line
It's getting much simpler these days to make the switch to a full-EV vehicle. For the most part, this is a van that's on offer should meet the needs of most city-based businesses that would like to opt for an electric van. This van is a wonderful example of the future of light commercial vehicles at the moment and certainly something to consider.
Here at Electric Van Sales UK, our mission is to provide the best possible electric vans at the best possible prices. The Maxus E Deliver 3 L1 H1 SWB 90KW Electric Van is available for outright purchase, finance lease, and contract hire. It also comes complete with a 3-year manufacturer's warranty and free mainland UK delivery. To find out more, contact us today.