What Are The Best Vans For Builders?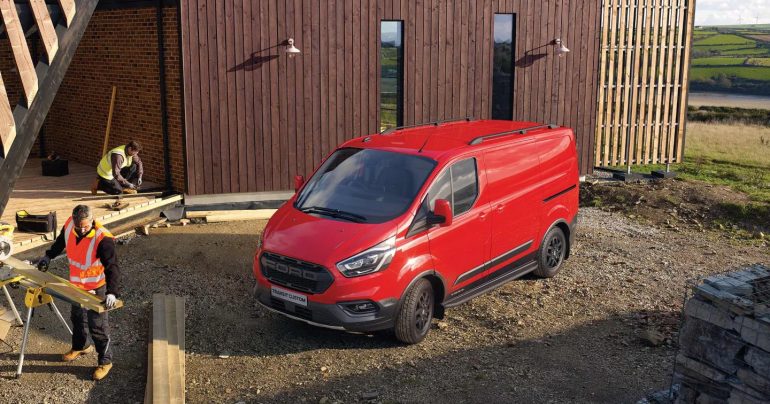 Looking for vans for builders? When you work in the building trade, one thing is for certain and that is that having the right kind of transport is essential. With this in mind, having the right van is incredibly important. That said, different kinds of building professions call for different requirements. For a domestic builder, a decent balance of payload and body side is required.
However, for most, having a van that is both economical, reliable and presentable are all important factors for prospective van-buying customers. With this in mind, we run through some of the best vans and key van features for builders. So, let's get started!
Medium or Large? Which Size Van is Right for me?
Medium Vans
Quite often, you'll find that medium-sized vans tend to be used by those who work in the plumbing trade as well as delivery drivers. For the most part, a typical medium-sized van will be able to carry up to 1.5 tonnes of cargo with a load space of 5-6 cubic metres.
In most cases, the medium van tends to be the most popular size of van for builders. This is likely to be the case because the decent load-carrying capacity is partnered with the fact that it is still compact enough to park in a parking bay or on a drive.
Large Vans
A large 3.5-tonne van is the most substantial van that you are legally allowed to drive on a regular UK car license and the 3.5-tonne gross vehicle mass is the total legal weight of the vehicle. So, with this in mind, you want to think about what you are seeking in your vehicle.
Large vans are often used by people transporting big loads such as logistics or removals. They tend to offer an extra three cubic metres of load space compared to medium vans so that you can transport bigger as well as longer loads.
What About Payload?
A payload is essentially classified as a load that is carried by a vehicle and includes the passengers. With this in mind, you need to know what payload is appropriate for you. Overloading a vehicle can have dangerous results so it's important that you don't overload your van.
In order to calculate your van (or prospective van's ) payload, all you need to do is:
Subtract your kerb weight from your gross vehicle weight. So for example, if the van has a weight of 3000kg, the kerb weight of the van is going to be about 2300kg. This indicates that you can carry a payload of 700kg.
Tax Benefits for Purchasing a van for Work
There are benefits for vans that are classified as plant and machinery for tax purposes. Taking this into account they qualify for 100% allowances under the Annual Investment Allowance regime. This means you will receive a deduction for 100% of the cost to reduce your company's taxable profits.
At Van Sales UK, we are proud to supply a range of well-maintained used vans at highly competitive prices. We offer a range of vans that are highly popular tradespeople including the Ford Transit Custom, the Nissan NV300 and the Nissan NV400 panel van.
Our experienced and friendly team of used car dealers are on hand to discuss your options, with professional advice and a total commitment to customer satisfaction. Contact us to find out more.