What Are The Best Vans For Couriers?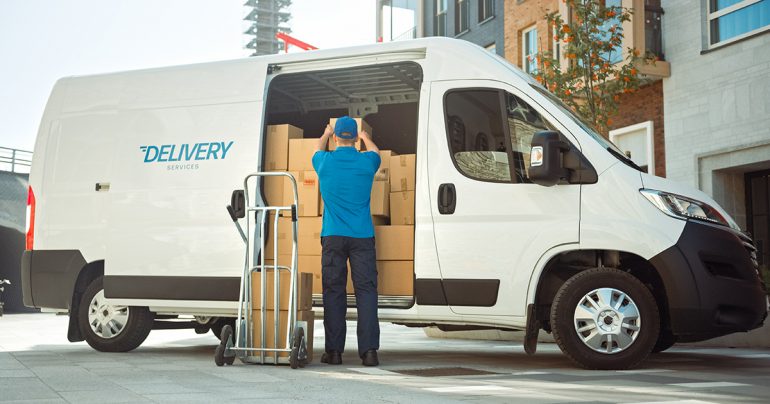 In the UK, courier services are absolutely essential to our day-to-day lives. Couriers work tirelessly delivering everything from food and groceries to overseas mail and much more. Statistics show that the amount of packages being delivered in the UK has risen significantly over the years, a grand total of 2.8 billion parcels were delivered in the 2019-2020 fiscal year. This was an increase of 209 million parcels to the previous year. Taking this into account, courier services are ever-increasing and just as important as ever.
A reliable and consistent courier service needs good-quality transport and this unsurprisingly often comes in the form of a van. However, with so much choice on the market these days, it can be difficult to know where to begin in terms of finding the right van for you.
With that in mind, in this blog, we run through three types of van ranging from small to large that we believe are ideal for those in the courier industry. All of the vans listed are fantastic value for money, have good fuel efficiency, not to mention are extremely reliable! Read on to discover more.
​The Citroen Berlingo Enterprise
The Citroen Berlingo Enterprise is a popular vehicle, and for good reason. This is a smaller model of van and is perfect for less substantial deliveries for products such as clothes, passport and documents or mobile phone deliveries. Some of the great features of this van are its Bluetooth, sat-nav, rear parking sensor and remote central locking facilities.
As well as this, there is a feature for this van that alerts you when you need to take a break from driving, ideal for couriers on long-haul trips. As well as this, the latest model has a touchscreen system with increased navigation, handy for when you're making deliveries! Another attractive feature of this van is its sliding doors which make it much easier to retrieve items from.
Nissan NV300 Tekna
The Nissan NV300 Tekna is the perfect middle-sized van. Several of the features of this van also make it ideal for courier services. For example, a Nissan NV300 is a van that provides you with plenty of options and flexibility. The NV300 van has low running costs, a highly economical engine, and even has driver convenience features such as cruise control and a speed limiter, ideal for long-haul journeys and designed to make your life much easier during deliveries.
Citroen Relay Enterprise
If you're seeking a larger courier van, the Citroen Relay Enterprise is for you. This van has certainly got plenty of space and provides you with plenty of functionality and features. You'll be able to carry substantial loads in total comfort and with total ease. The payload for this van is nearly two tonnes and depending on how much mileage you'll be doing annually, the Citroen Relay also has a cruise control feature allowing long courier trips to be as comfortable and easy as possible.
Are you looking for a new van for work? Here at Van Sales UK, we offer quality used and new low-cost vans in a range of makes and models. To find out more, please visit our website or contact us today, we'd be happy to help.