Which Van is Best For Your Trade?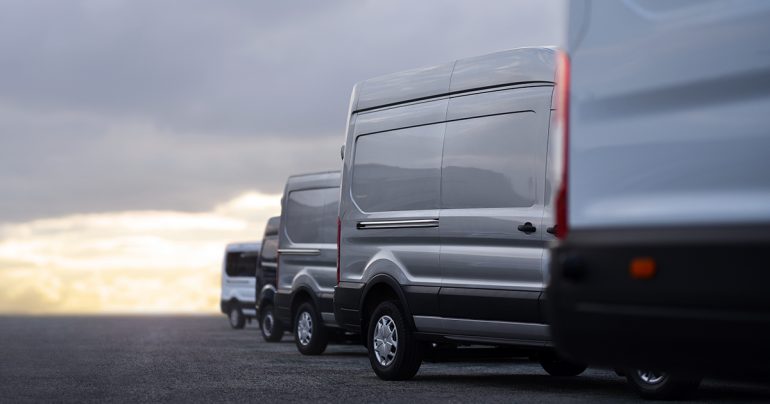 Whether you're a plumber, builder, carpenter or any other kind of tradesperson, choosing the right type of vehicle is essential. Working across different locations is a natural part of your job so you need something that's practical, reliable and suitable for your trade.
Do you work by yourself or do you have a team working with you? Either way, a new van or fleet will ensure that your business operations are as efficient as possible and have enough space to accommodate your tools.
If you're looking for vans for electricians or something similar, here's all you need to know.
Questions to ask yourself before purchasing a trades van
Buying a trade van is a big decision as it's something that you will use every day and rely upon to extend your services to a range of customers. Here are some important questions to ask yourself before purchasing a van.
How much do I carry around with me?
As a tradesperson, your job is likely to require equipment, tools, ladders and other gear that you will need to carry with you. That means that your van must have enough room for everything and be robust enough to withstand the heavy load.
What kind of driving do I do?
Think about the type of driving you normally do. Are you often on the motorway? Are your journeys throughout the city? Vans for electricians, for example, may need to be great at motorway driving since clients can span across different locations. Whatever kind of driving habits you have, your van should match this on efficiency.
How much space do I need?
Van sizes vary depending on the nature of the business, but medium and large vans are a great choice for the most part. Having enough space is essential for storing your tools and parts for optimal load capacity and being the right size to fit on your driveway or wherever you plan on storing your van overnight.
What kind of accessibility do you need?
When you're carrying around a lot of equipment, especially large items, you need a vehicle that makes getting things in and out very easy. Vans for carpet and flooring professionals often have sliding doors at the rear and sides so you have complete access. Being able to set up quickly
At Van Sales UK, we stock a good range of new vans for plumbers, electricians, window fitters, and more. We understand the importance of having a reliable vehicle that will accommodate your type of work and that's why our expert team works tirelessly to find you the best deal.  Browse our selection today and get in touch with us for more information.