Why Make the Peugeot e-Partner Electric Van Your Next Purchase?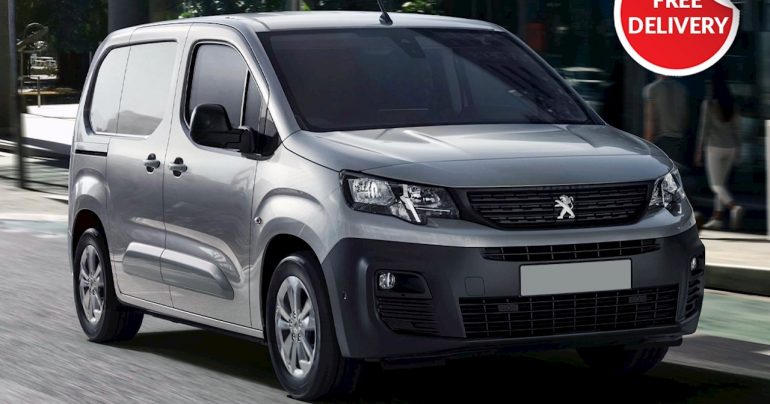 If you rely on a fleet of vans as part of your business, then you'll know how important it is to make the right decision about your upgrade. Have you thought about going electric? Small electric vans can provide you with a wide range of benefits and with more cities enforcing low emission zones, investing in electric vehicles is a sensible choice.
The Peugeot e-Partner Electric Van is easy to drive, smart and green. Here's all you need to know about making the electric Peugeot partner your next purchase.
What does the spec look like on the Peugeot e-Partner electric van?
The electric Peugeot Partner offers an impressive spec that is suited to a range of business needs whether that's courier deliveries or pickups.
The van's spec includes:
5 door
Automatic transmission
Electric charging with the same 50kWH battery as the larger model.
Acceleration time of 0–62mph time of 11.2 seconds and a top speed of 81mph, while maximum range is quoted at 171 miles.
Suitability for three-phase electricity supplies – standard domestic socket, wall box and rapid charging.
Can the Peugeot e-partner work for business?
The Peugeot e-parter Electric van is a great choice for business. Small electric vans are very efficient and affordable to run, especially when you're driving throughout cities. If you're looking for small electric vans this make and model has everything you need to make your business trips smooth sailing.
It's a great choice for business owners for the following reasons:
This professional electric van is ideal for driving through low emission zones.
Its compact design makes it easy to drive and park.
As an electric van, you can benefit from plug-in electric van grants.
The van has three driving modes including eco, normal and power.
Towable weight of up to 750kg.
It's smooth handling is suited to city driving
This compact but powerful vehicle is a sensible option for your business needs. As an excellent addition to your fleet, the Peugeot e-Partner Electric van is a professional runaround that won't let you down!
At Electric Van Sales UK, we offer a range of finance options for your next vehicle. Whether you're looking to lease an electric Peugeot partner van or you want to make a cash purchase, we aim to find the best deal for you. Invest in reliable small electric vans today. Get in touch with us for more information.