Your Guide to the Birmingham Clean Air Zone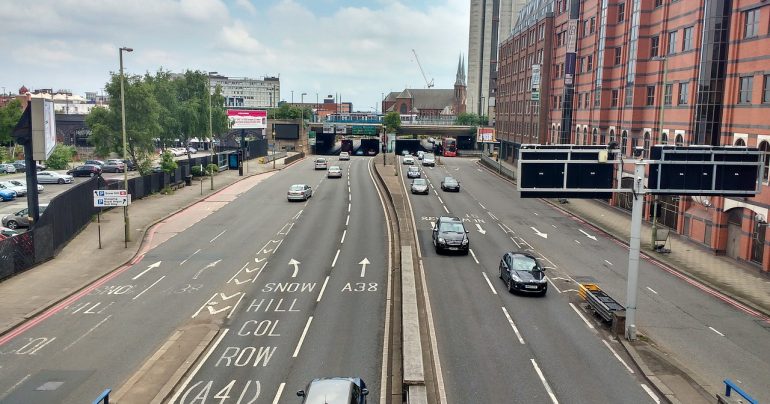 The World Health Organisation (WHO) estimates that around seven million people die every year from exposure to polluted air. The UK may not be as polluted as some cities across the globe, but it's vital that we take steps to reduce the current levels of air pollution.
Birmingham is one city leading the way and the Birmingham Clean Air Zone goes live on 1st June 2021. This is great news for the health of people living, working and studying in the city, but what does it mean for drivers? Some vehicles will be charged under the new Clean Air Zone rules, so see below to find out what you need to know and the vehicles that won't be charged.
What is the Birmingham Clean Air Zone?
A government plan stipulated that Birmingham needed a Clean Air Zone to reduce levels of nitrogen oxide in the air to a maximum average of 40μg/m3 as soon as possible. Originally scheduled to go live in 2020, the zone will cover all roads within the A4540 Middleway Ring Road, but not the Middleway itself.
The zone operates 24 hours a day, 365 days a year, and while no vehicles are explicitly banned, any emitting high levels of nitrogen dioxide will be charged.
Vehicle charges
Cars or vans emitting high levels of nitrogen dioxide will be charged £8 a day if passing through a Clean Air Zone. You can find out if you need to pay any vehicle charges by using the government checker here. You'll need to do this if you're planning to travel through the Bath Clean Air Zone or the Birmingham Clean Air Zone (from 1st June 2021).
You'll need the registration number of any vehicle you want to check and a credit or debit card. Businesses can create an account if needed to check several vehicles at once.
How can I avoid Clean Air Zone charges?
If your vehicle meets certain criteria, you will not have to pay a daily charge. Exemptions are:
Vehicles that are Euro 6 or better (diesel engines)
Vehicles that are Euro 4 or better (petrol engines)
Diesel/petrol electric hybrids that meet relevant emission standards
Fully electric or hydrogen fuel cell powered vehicles.
If you're in the market for a new vehicle, it's definitely worth upgrading to a low emission van or car. More cities are expected to follow Birmingham soon, including a Bristol Clean Air Zone, potentially in October 2021.
Looking for a van that's Clean Air Zone compliant? Browse the range of electric and Euro 6 vans from Van Sales UK. We've got a range of finance options to suit you, including new van leasing deals and cash purchases. For more information about our Clean Air Zone complaint vans, give us a call today or contact us via the website.